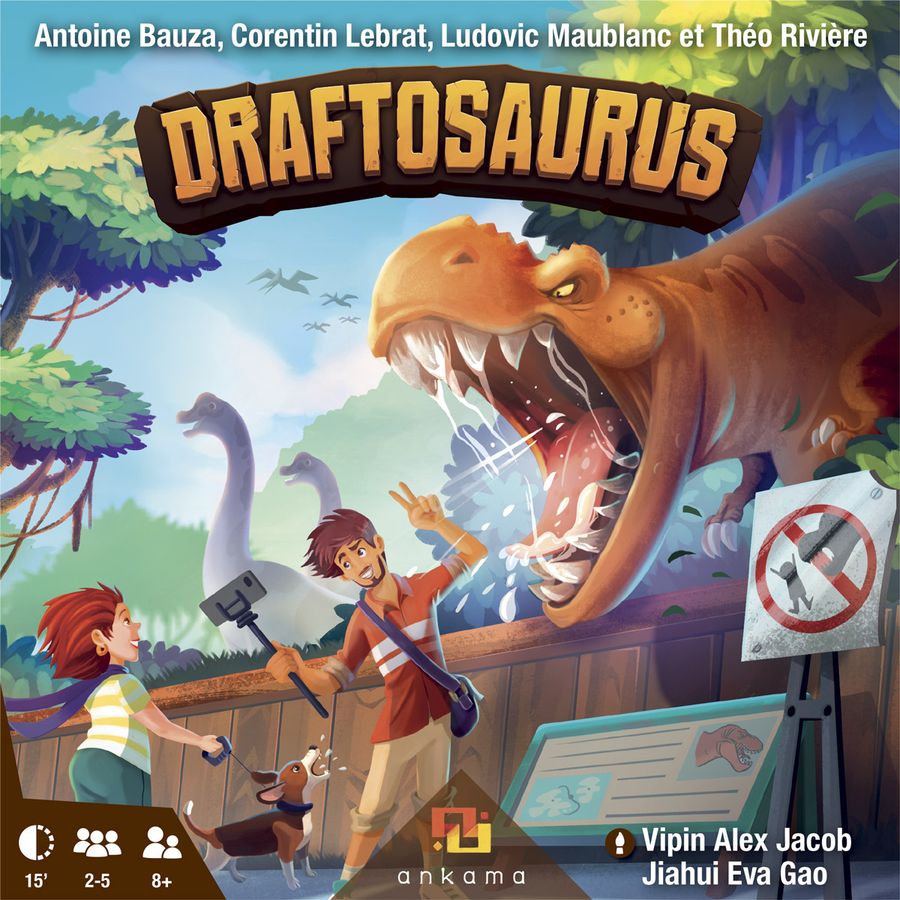 If you're looking for an adorable variant on a card-drafting mechanic, then look no further.
Draftosaurus
 by Antoine Bauza, Corentin Lebrat, Ludovic Maublanc, and Théo Rivière, published by Ankama, is a very simple card drafting game, but instead of drafting cards, you're drafting dinosaurs!
Players take on the role of zookeepers looking to populate their parks with newly cloned dinosaurs. Each player wants to get the best combination of dinosaurs possible to make their dino-zoo more interesting to patrons than the other parks' owners.
Before we get any further, let's take a look at our numbers: